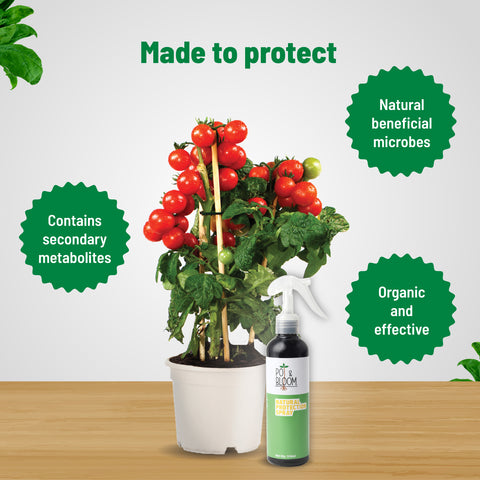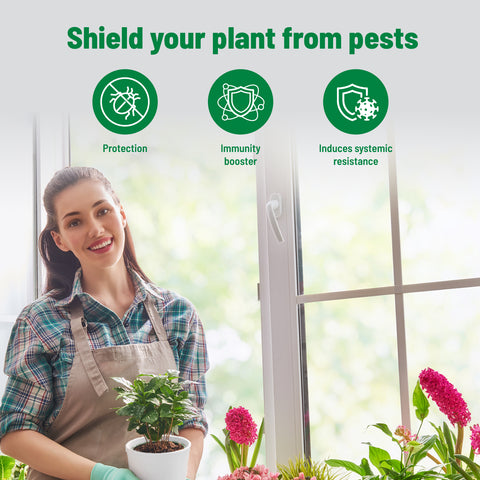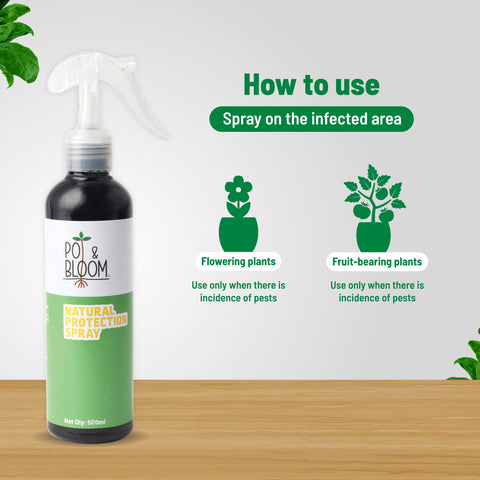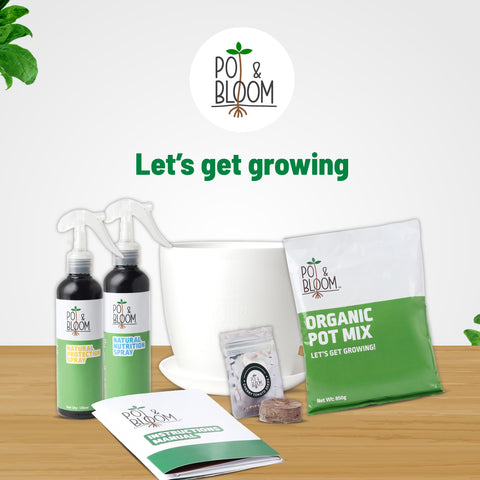 Protection Spray 500 ml
Good bugs stay, bad bugs go!
Mfd. & Mktd. by Cropnosys (India) Pvt Ltd
Rs. 599.00
MRP. 850.00
you save Rs. 251.00
(inclusive of all taxes)
Overview
Keep pests away with an organic alternative to synthetic pesticides and insecticides. Our formula is safe for humans and the environment!

Our naturally developed crop protectant is produced through microbial fermentation.
The extracts of natural microbes act as antifeedant and repellent for pests and insects, resulting in healthier plants.

FAQs
1. What do I do if I observe insects or pests on leaves?
Please spray plant protection liquid.

2. I am left with some excess protection spray, can I use it on other plants?
Yes, it can be used on other plants. Keep it airtight in a cool and dark place.