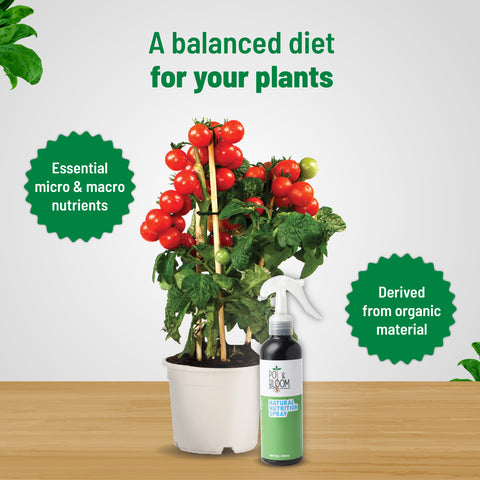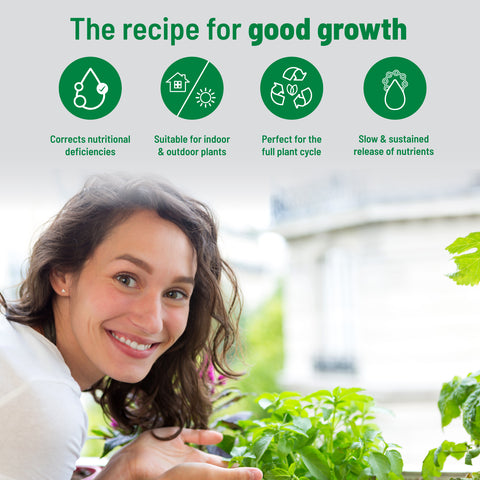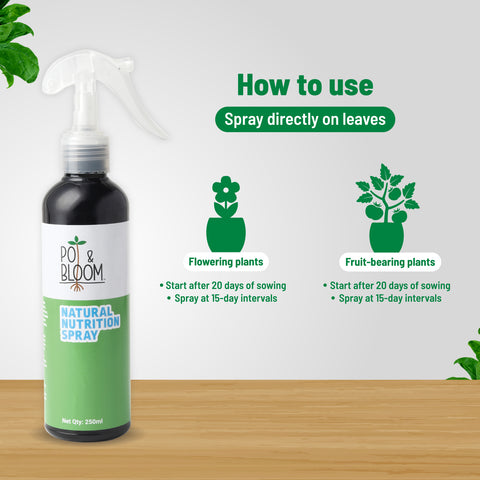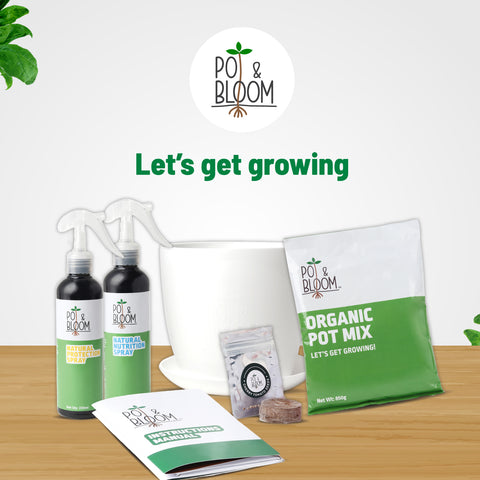 Nutrition Spray 250 ml
Nutritional Spray doesn't just add vitamins and minerals... it makes your food taste really good too!
Mfd. & Mktd. by Cropnosys (India) Pvt Ltd
Rs. 319.00
MRP. 426.00
you save Rs. 107.00
(inclusive of all taxes)
Overview
Food for your plant should be an all-rounder.
Our spray is the finest blend of ingredients, formulated with proprietary technology for correction of nutrient deficiency that ensures higher production. It ensures excellent nutrient penetration through stomata due to low particle size and molecular weight which gives quick and efficacious results.

FAQs
1. What do I do if I observe yellow spots on leaves?
Spray nutrition solution immediately.

2. Once my plants grow, can I use additional organic fertilizer locally available or domestic waste?
We generally do not recommend it as it could be harmful and could be attracting some root rot disease.

3. Why are my plants not flowering yet?
Ensure that you use the nutrition spray as the per user manual and ensure proper sunlight light and no excess water.